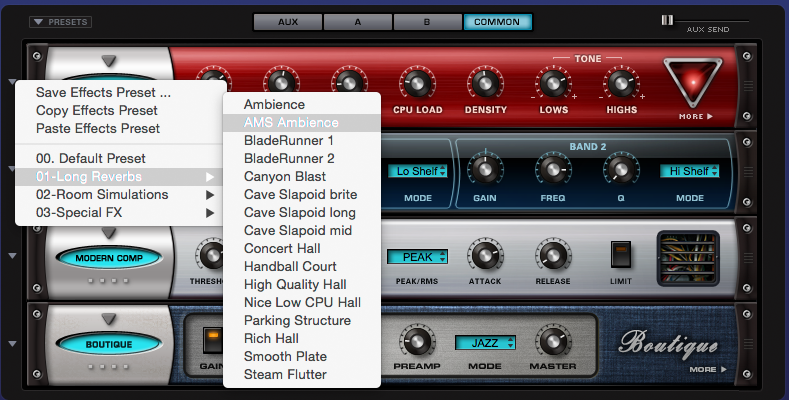 An FX Unit Preset consists of the complete customized parameter settings of a specific FX Unit, which allows for "total recall" of that one effect. It's very useful to build a library of FX Unit presets that you like and you can experiment by using Presets created for one purpose for a completely different application.
FX Unit Presets are accessed by clicking on the down-arrow next to the left on an FX unit. A menu will pop up displaying Presets relevant to that particular unit. For example, in the picture below, the Retroplex Delay has it's own Preset list.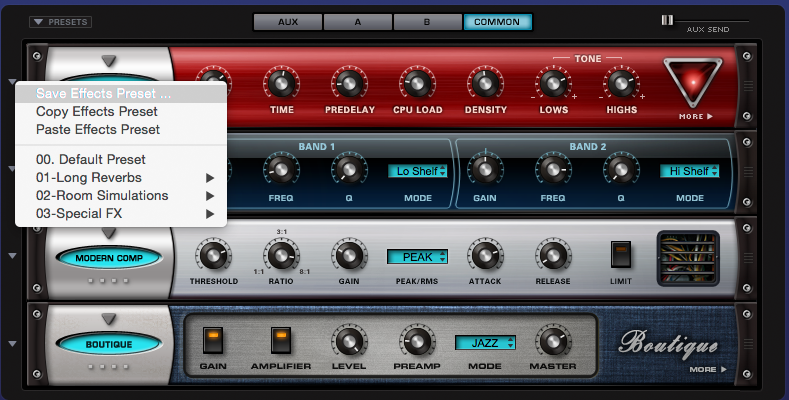 To save your own FX Unit Presets, click on the down-arrow to the left of the unit. User FX Unit Presets must be saved in a specific location in order for Omnisphere to see them. When saving a Preset, a file dialog will appear, prompting you to save to the correct location:
Omnisphere/Settings Library/User/Presets/Effects/_name of the effect unit_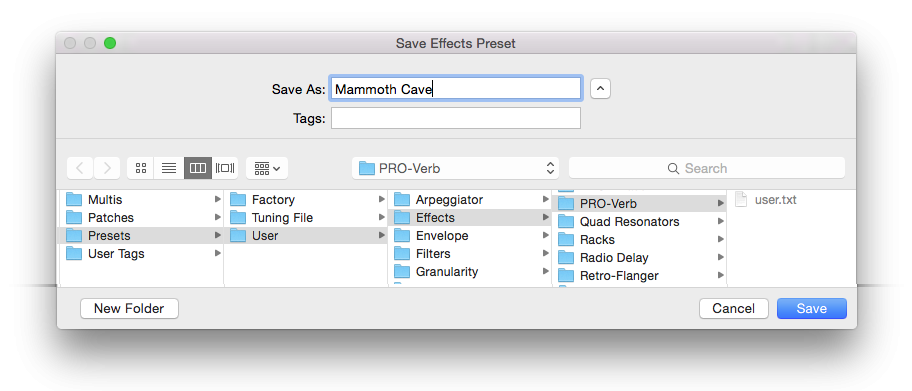 User Presets will appear up in the Preset menu below the Factory Presets, divided by a solid line.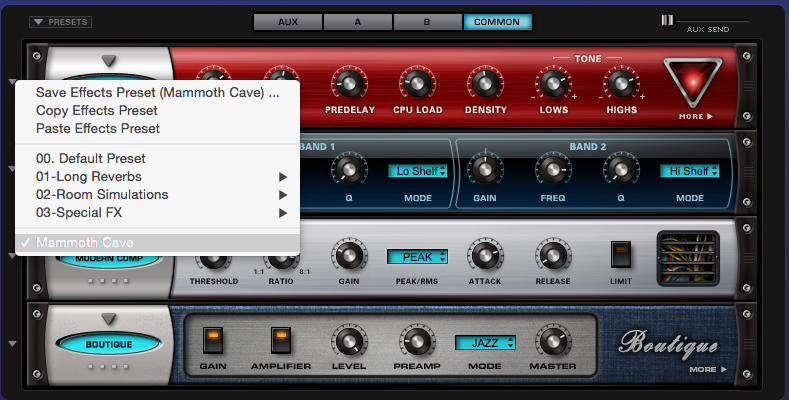 You can create as many sub-directories for presets as you like, as long as the folders are nested on your drive in the specific directory for that unit. FX Presets have the extension .fxp_rmx