Follow this set of instructions to install the Omnisphere large sound library files onto your startup hard drive. You need almost 64GB of free space available on your startup hard drive in order to continue.
NOTE: These screen shots are taken in Windows8. Installation on other versions of Windows may look somewhat different.
INSTALLING

DISC

A

1. After inserting Omnisphere Disc A into the computer, open the disc "Spectrasonics Omnisphere" to reveal its contents from the Desktop.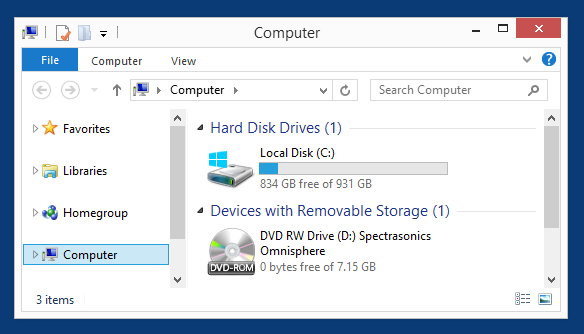 2. Open the Windows folder, then double-click "Omnisphere 2 Installation.url" to begin the installation of Omnisphere.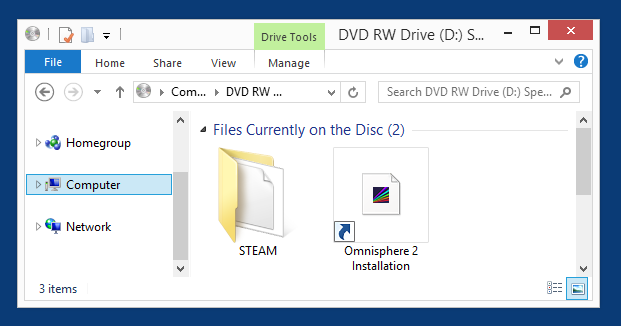 3. You'll be directed to the Spectrasonics website where you'll log into your user account. If you don't yet have a user account, you can create one by selecting the "Create New Account" button. If prompted, enter your Omnisphere serial number (found on the inside of your printed User Guide.)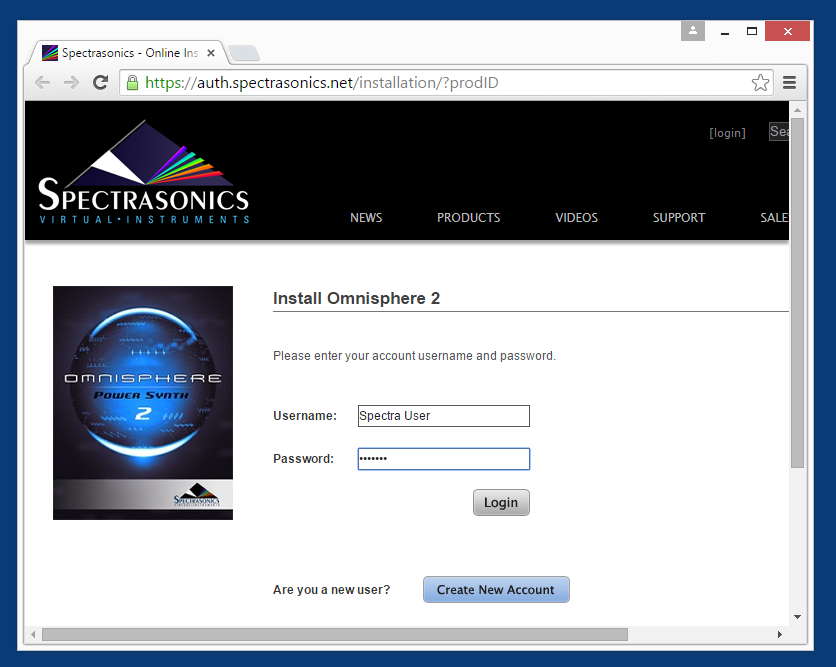 4. You'll select the link to download the Omnisphere 2 Disc Installer.
5. Once the zip file downloads and extracts itself you should have a folder called "Omnisphere_2_Installation". Open the folder and first read the file called "Important!" as it contains vital information about the install process and requirements. Next, open the folder called "Step 1 – Installer".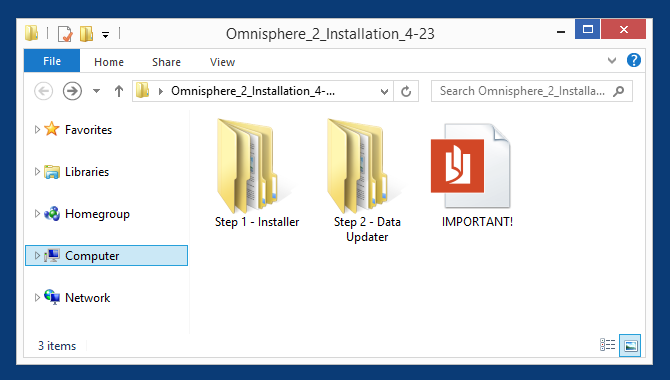 6. Then open the folder called "Windows".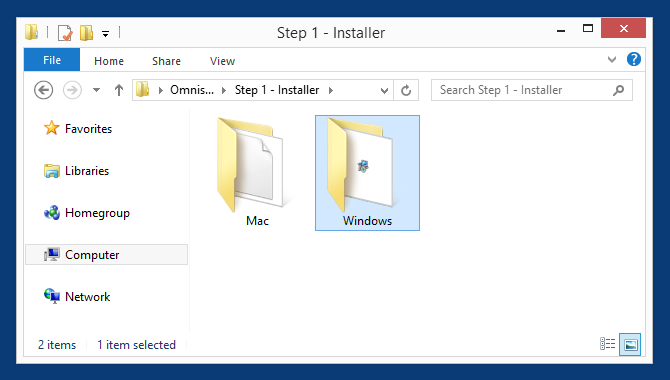 7. Double-click the file "Omnisphere 2 Installer.exe".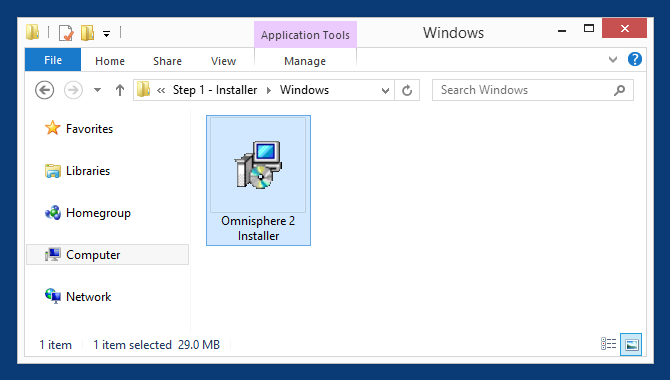 8. Follow the steps as you're guided through the installation process. Make sure to review the Installation Info and Licensing FAQ and then to agree to the license agreement.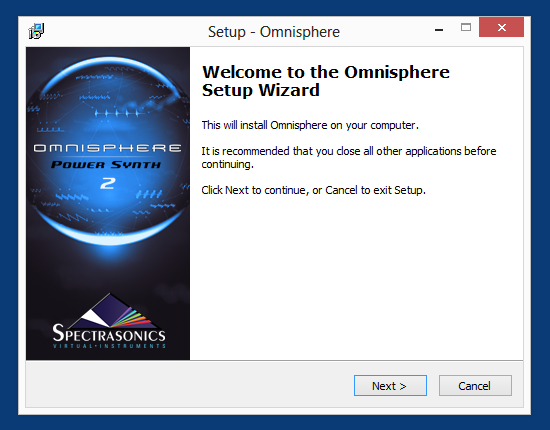 9. The plugin files will then be installed on your PC's system drive.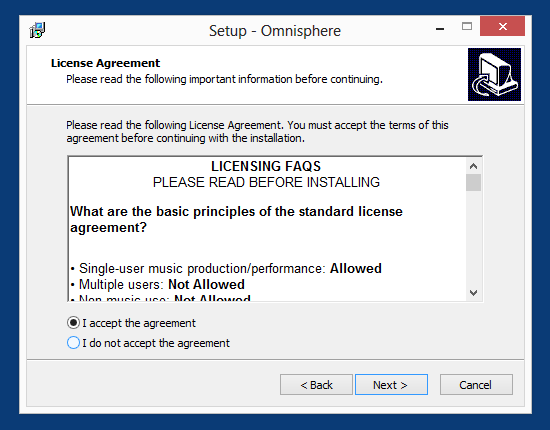 10. At the Select Components step you'll choose to install the 32bit and/or 64bit versions of Omnisphere. If uncertain which to choose, select them both. The following steps will then detail the default location for both versions of the VST.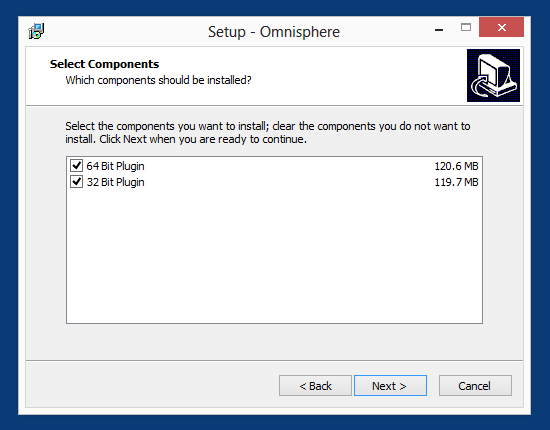 11. The default location of the large Omnisphere data files will be displayed next and if you wish to install the core library to a secondary drive, select the "Browse" button to select an alternate drive.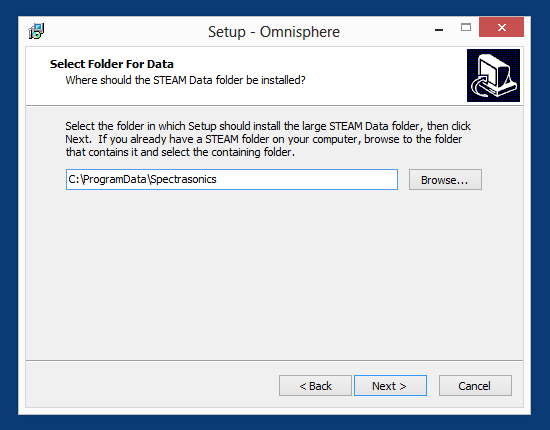 12. The large data files will now be copied from the DVDs to your selected drive. Allow for 30-45 minutes per disc (approximately 4-6 hours for all eight DVDs.)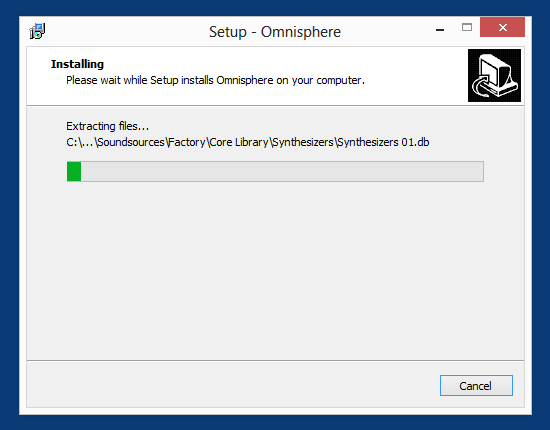 13. After the installation of Disc H is complete, close out the installer and return to your "Omnisphere_2_Installation" folder and open the "Step 2 – Data Updater" folder.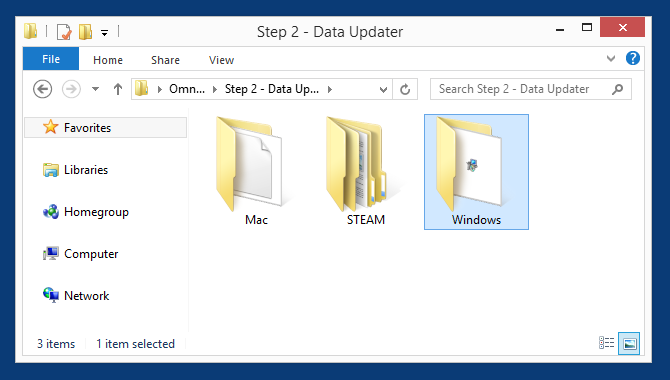 14. Open the "Step 2 – Data Updater" folder, the Windows folder and run the "Omnisphere 2 Data Updater"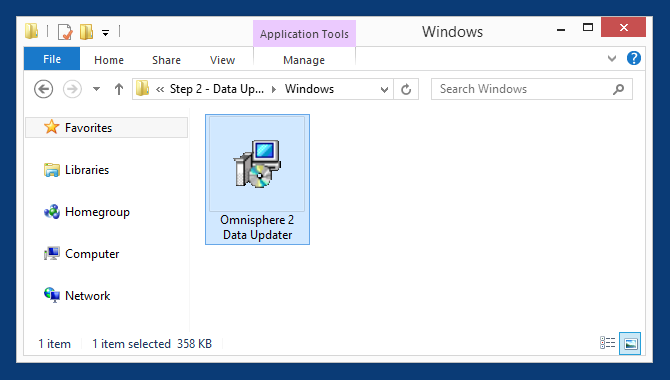 15. Follow the steps as you're guided through the installation process and to agree to the license agreement.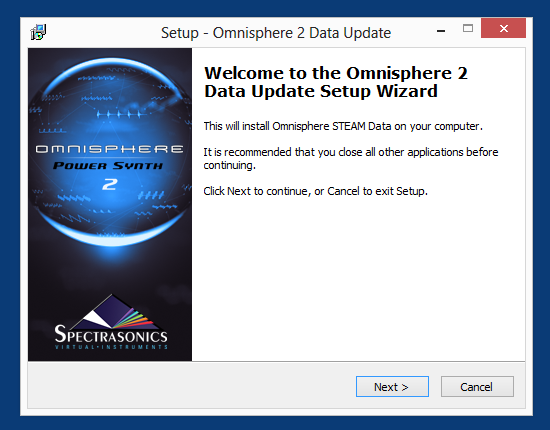 16. The supplemental data files will be added to your STEAM library folder.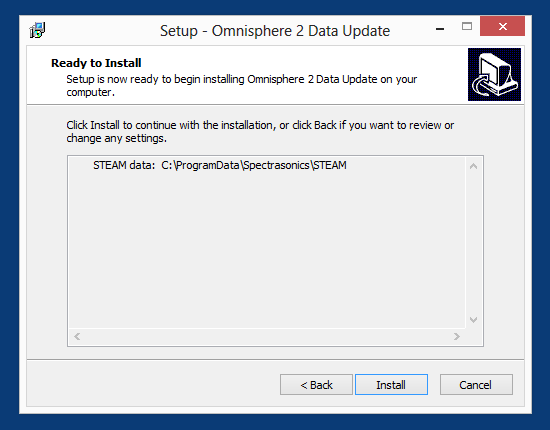 17. When the data from the Step 2 installer has been completed, it's time to open up Omnisphere 2 in your host to authorize it.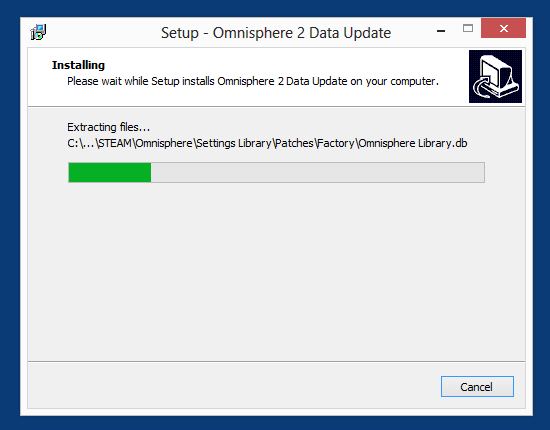 18. Select 'Finish' to quit the installer.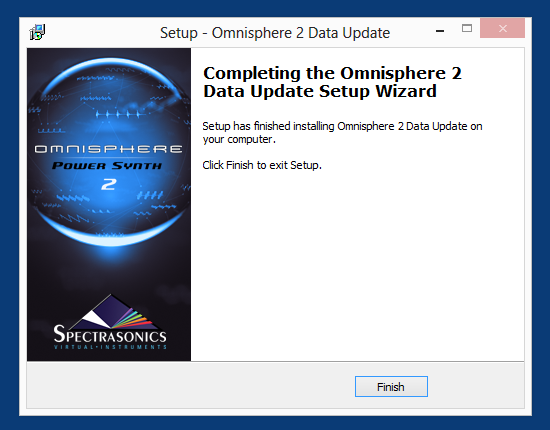 Please consult the Authorization section for assistance with authorizing Omnisphere.