In order to create a Multi Library, make sure your host is closed and create a new folder here:
Spectrasonics/STEAM/Omnisphere/Settings Library/Multis
Give the folder a name, such as "My Library." This new folder is next to "User" folder. Create empty subfolders under "My Library," one for each category you plan to have in your library.
Once you save a Multi in one of its subfolders, the library will be displayed in the menu.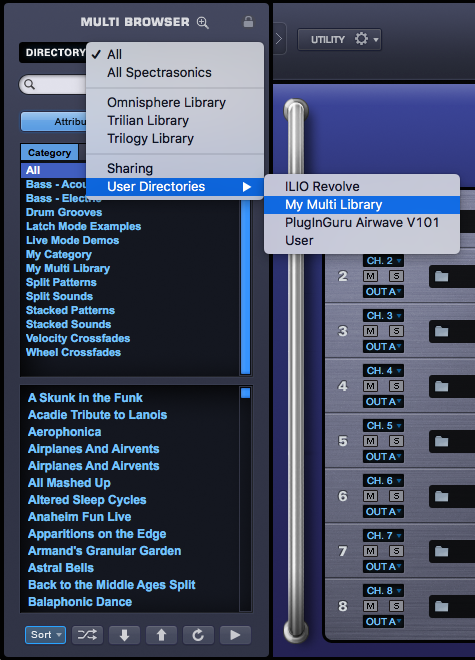 NOTE: To publish a library that includes Patches and Multis, the Patch and Multi library names must match.