Omnisphere allows you to import your own audio to use as Soundsources and to create your own Patches and Multis. You can process and manipulate your own audio in creative ways using Omnisphere's powerful synthesis capabilities.
You might want to import a guitar track, a vocal, or even an entire mix and transform the audio into something completely different: a cinematic texture, a percussive sound or even a synth lead. You can then save them as Patches and easily Share them with other users.
There are two ways to access the User Audio feature in Omnisphere: from the Soundsource Browser and there's also a handy shortcut from the Utility Menu.
Utility Menu Shortcut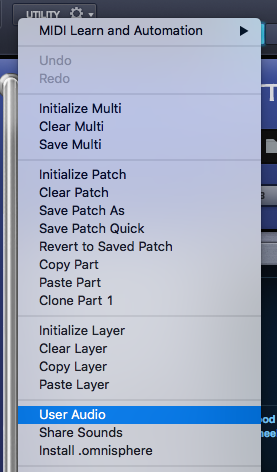 Selecting "User Audio" from the Utility Menu will display a File Dialog prompting you to navigate to the audio file or directory.
Navigate to the folder (Mac only) or file you wish to import and click "Open". The import process will begin and they will be added to the User Soundsources directory in Omnisphere.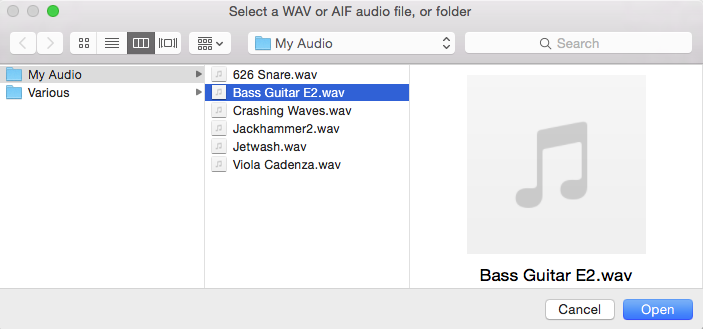 Once the audio has been successfully imported, you will get a confirmation notice.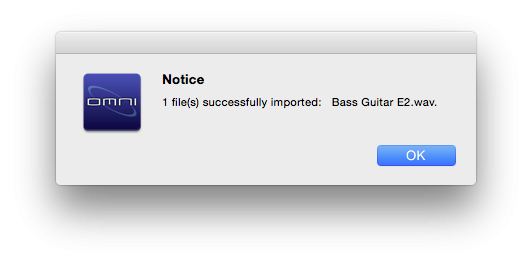 After the import process is complete, the Soundsource Browser will be displayed and your audio (now an Omnisphere User Soundsource), will be automatically selected and played back at the note and duration set by the Audition Note settings.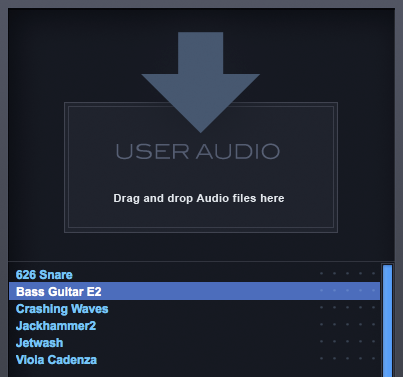 To delete the audio you imported, you can do so by locating it it in your hard drive in the following directory:
STEAM

/Omnipshere/Soundsources/User/

After deleting it, you must click the "Refresh" button in your Soundsource Browser to reflect the changes.

NOTE: Each imported audio file will become a User Soundsource in Omnisphere. The User Audio import function does not support zone-maps, round-robins, multiple velocities, etc. Remember, Omnisphere is not a sampler, is a synthesizer. The objective is not to play multi-sampled instruments like a sampler, but to be creative in transforming your own audio.

NOTE: If you batch convert a group of audio files, only the first imported file will be selected and played back.
Soundsource Browser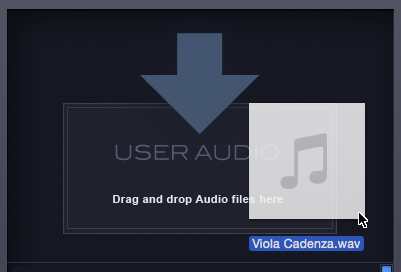 Audio can be imported via the Soundsource Browser. You can drag and drop audio files or folders into this area to automatically start the import process. You can also click on the pane to open a File Dialog prompting you to navigate to the audio file or directory. Clicking "Open" will start the import process.