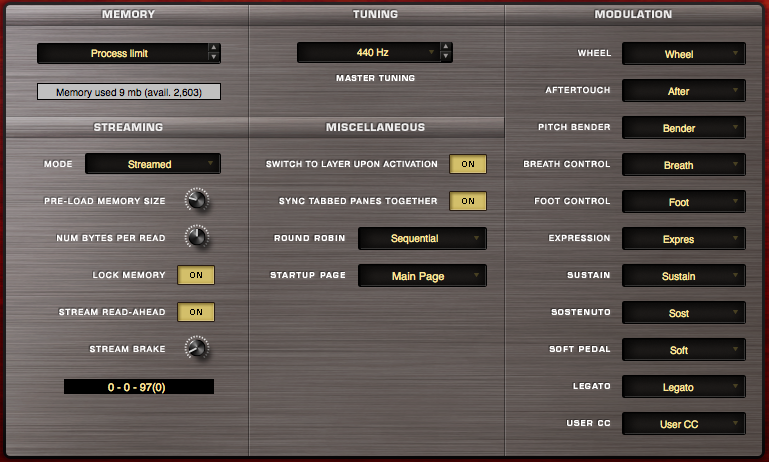 Trilian's System Page contains preferences and settings for the entire plug-in. The System page is divided into five sections:
Memory
Provides settings and information related to memory management.
Streaming
Provides controls for configuring how sounds from the core-library are streamed from the hard-drive.
Tuning
Master Tuning control.
Miscellaneous
Offers a number of interface preferences.
Modulation
Configures the MIDI messages used in the Modulation Matrix.