GETTING STARTED - Authorization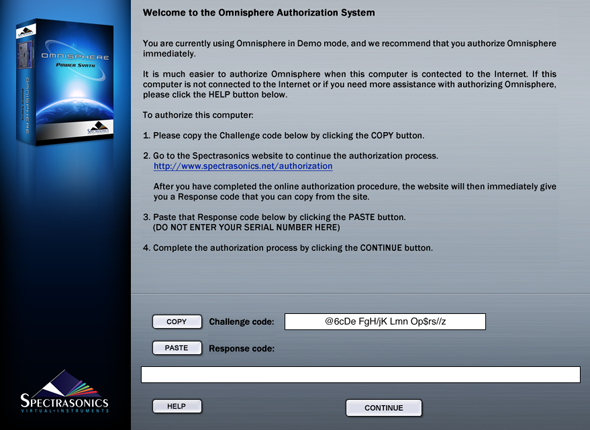 Omnisphere authorization can be done immediately from any computer connected to the Internet. There is a 4-day demo period from the time you first open the plug-in to authorize it if immediate Internet access is not available.
After opening Omnisphere in your host sequencer, an authorization window will appear. A Challenge Code will be provided. You will need this Challenge Code along with your Serial Number to complete the online Authorization process.